CM Jumpstart - Episode 16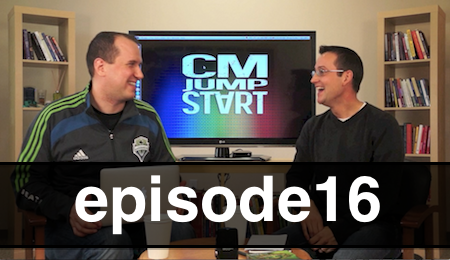 Each month I discuss the world of children's ministry with my friend Dan Meteer. We just published episode 16 of our podcast. Read the description below and check it out! Just dont tell Dan's mother-in-law about the out take at the end of the episode. Find more content like this at CMJumpstart.com.
We are excited for the new year and discuss goal setting in your ministry. Listen in as we hear from Sydney Morrow, of Lakeland Florida, and her thoughts about realistic goal setting. We give award last months winner of the Faith Case curriculum and preview our next giveaway: High Voltage Kids Volume 21! But wait, there's more! Tag along as we take a room by room tour of The City Church's children's ministry: City Kids! It is a jam packed episode with great content for anyone involved in the world of children's ministry!