Welcome Oliver Thomas Colby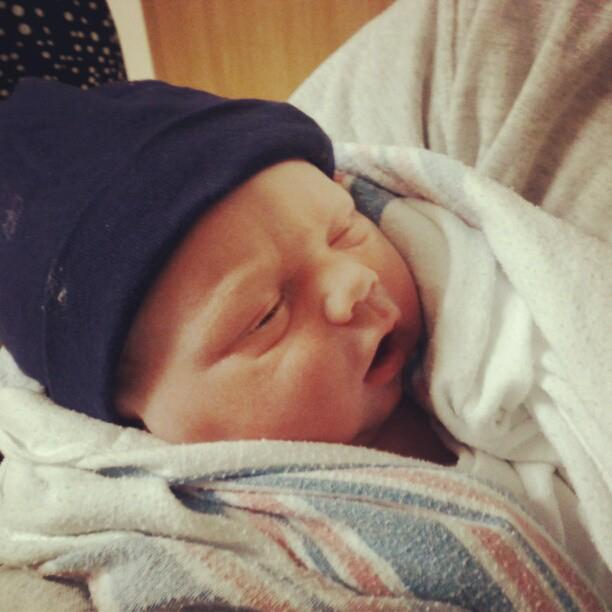 Welcome Oliver Thomas Colby to the family! Bria has been exceptional throughout the day and we have been blessed with a healthy baby boy. Mother and baby are doing well and we are recuperating at Providence St. Peters Hospital in Olympia Washington (you are welcome to send flowers and coffee to room 27).
It is amazing to see a baby being born; it is a fearsome and toilsome task. The burden of childbirth is lifted when you hear baby cry and are able to hold him in your arms. Months of pregnancy seem a small price to pay when a little hand grasps your finger, when his eyes move about the room and settle on your face. Child birth is a wonder to behold.
Oliver has been created in the image of God. He is a fearfully and wonderfully made child. This boy is known by God and is the product of his intimate craftsmanship. The world has been laid out before him and a lifetime of choices must be made. The first choices will be made by Bria and me; the second choices are his.
Let Oliver be a blessing to you

and live and honest life.

Let him choose to follow your instructions

and inspire others to do the same.

Give him a fierce heart

that is full of compassion and grace.

Help me walk a path that is worth following

and fill Him with your truth

so that he might love the world that you created

for the sake of Jesus Christ.

-Amen.
Baby Stats: He was born April 20th at 2:30 A.M and weighed in at 8 lb, 9 oz. Oliver is 20 3/4 in long.